Experts for the disposal and recycling of high voltage batteries
High voltage
With PRIOREC, the recycling of e-vehicles and the disposal of high-voltage batteries is safe. From advising producers, importers, towing services, and disposal companies, to ADR-compliant transport to the company's own dismantling centre, to the professional dismantling of HV batteries of all types and e-vehicles, PRIOREC offers a complete service. PRIOREC works with innovative recycling plants for the high-quality recycling of the dismantled modules. PRIOREC has the appropriate permits, trained personnel for work on high-voltage systems, container systems for critical HV batteries and its own vehicles.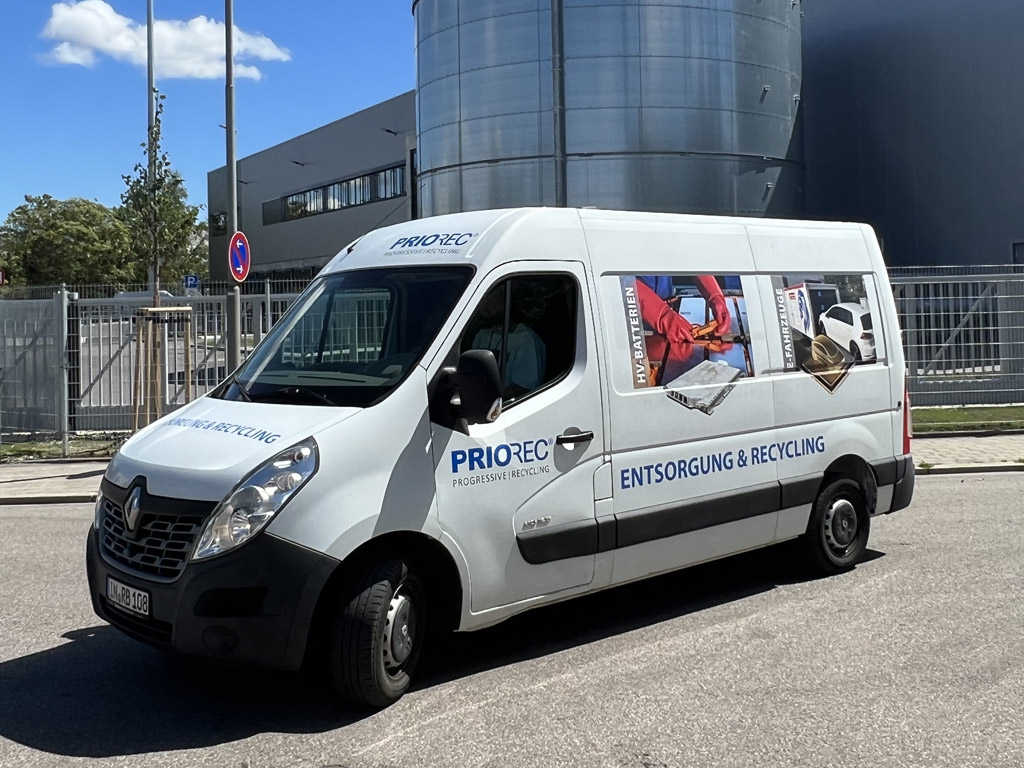 HV battery disposal
PRIOREC® disposes of and dismantles all types of HV batteries.
HV batteries (from 60 V), especially battery packs (ZSB)
Drive batteries from all electric vehicles (passenger cars, commercial vehicles, industrial trucks, AGVs, lorries)
HV modules from stationary storage units and complete storage units
HV batteries from accidents, fire damage and disasters
Dismantled modules from storage systems
PRIOREC has specialised in the disposal of HV systems since 2020. PRIOREC collects HV systems in Germany itself and in other EU countries via partner networks. The HV batteries are tested, dismantled, discharged and the modules sorted for recycling in various facilities at PRIOREC. PRIOREC advises customers on the appropriate ASN, on the decision whether waste or product, on 2nd-use options and on cost-effective logistics solutions. A prerequisite for collection at the point of generation is a completed  ADR Checklist for high voltage batteries. PRIOREC disposes of waste with its own vehicles, uses the BÜCHL vehicle pool and is also increasingly working with permanent logistics partners.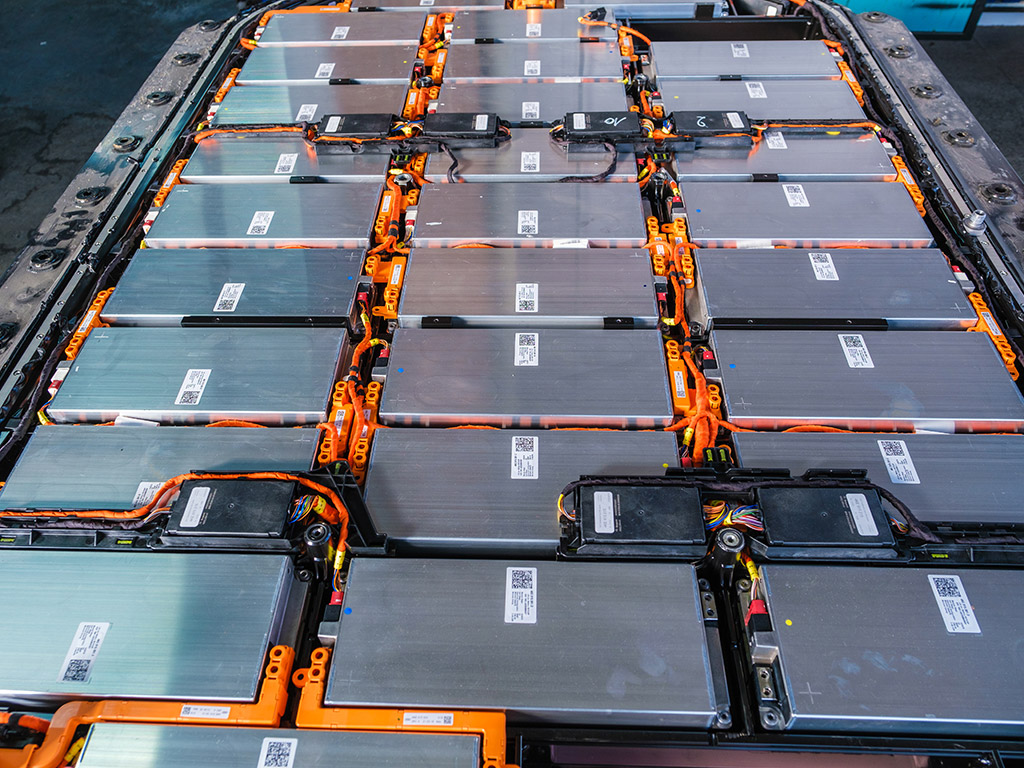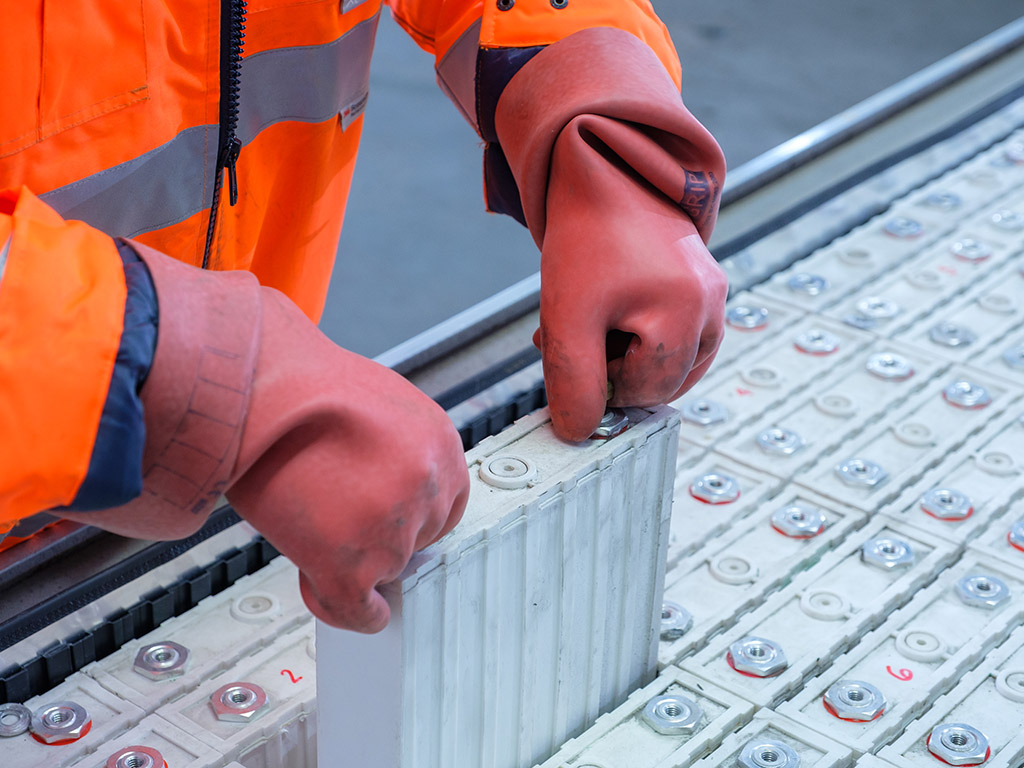 HV battery disassembly
PRIOREC® dismantles all HV batteries, also on behalf of third parties.
All cell technologies (NMC, LFP…) from all manufacturers
All battery types (round, pouch, prism, cell-to-pack)
Carrying out test and prototype disassemblies
All battery dimensions (all vehicles; up to 20" containers)
Dismantling on site at customers
The PRIOREC dismantling team has extensive experience with different battery types, not only from European vehicle manufacturers' passenger cars, but also batteries from new market participants. Dismantling is based on documents from the battery manufacturers, measurement protocols, data sheets and photos. PRIOREC dismantles for maximum safety "just in time", i.e. does not keep large stocks. PRIOREC's dismantling area is temperature monitored in the same way as all storage areas and is connected to a 24/7 alarm system for maximum safety.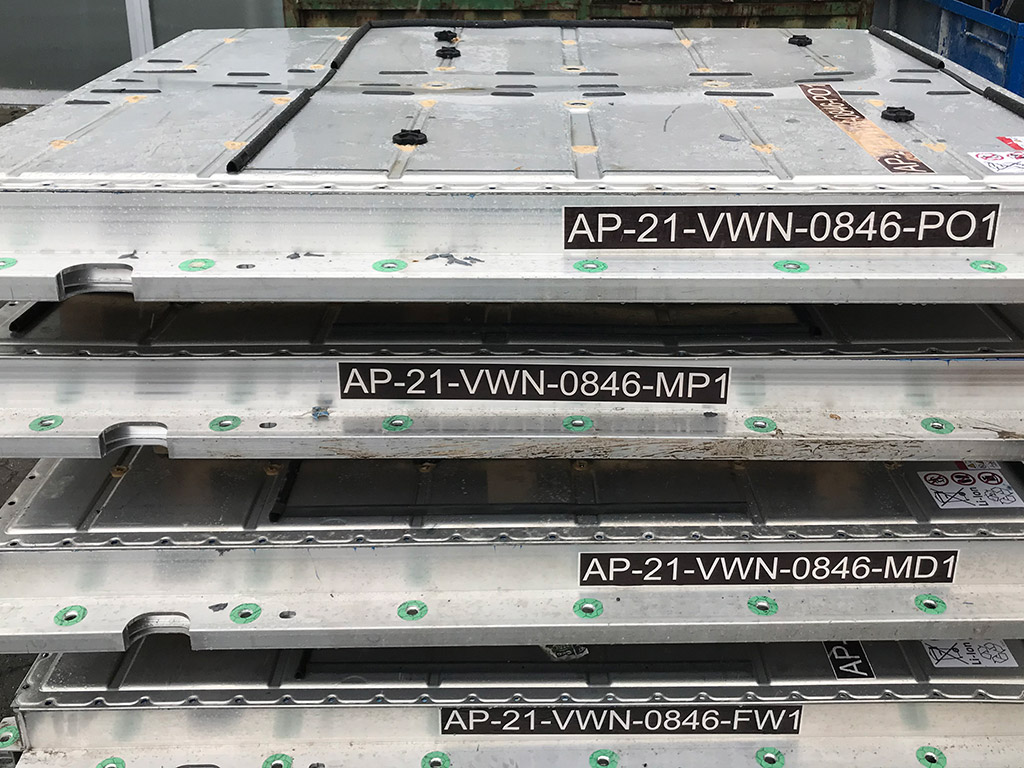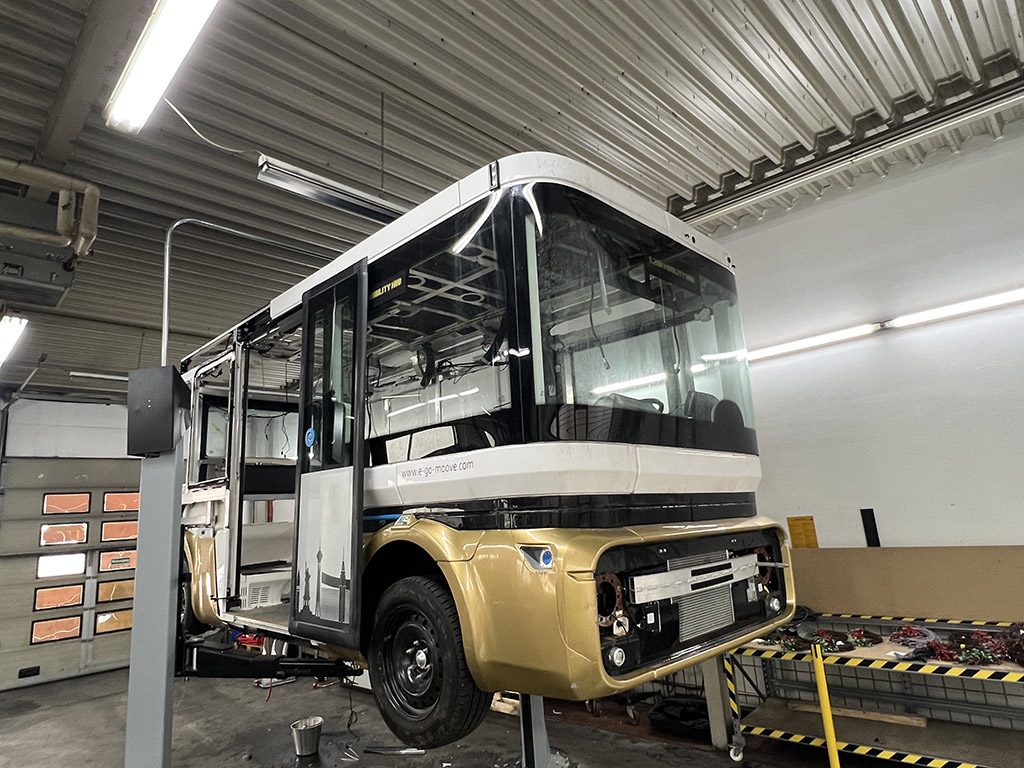 Electric vehicles
PRIOREC is the specialised partner for all manufacturers of e-mobility products.
All road vehicles with HV batteries
Electric construction machinery and municipal equipment
Motorbikes, two-wheelers, microcars
Driverless or autonomous transport systems
Buses, rail vehicles, boats, military technology
PRIOREC uses its 25 years of experience in the dismantling of pre-series vehicles to provide series vehicles and prototypes with high-quality recycling. In addition to the dismantling of HV batteries, all other hazardous materials are also removed and safely disposed of (liquids, heavy metals, electronics) in accordance with the End-of-Life Vehicle Ordinance. Data carriers are dismantled for data protection reasons and destroyed in our own facilities. All pyrotechnical systems (airbags, seatbelt tensioners, actuators, etc.) are removed and neutralised with our own patented ignition container. At the customer's request, car parts are dismantled for test purposes or for preparation as used parts as well as for the sale of parts.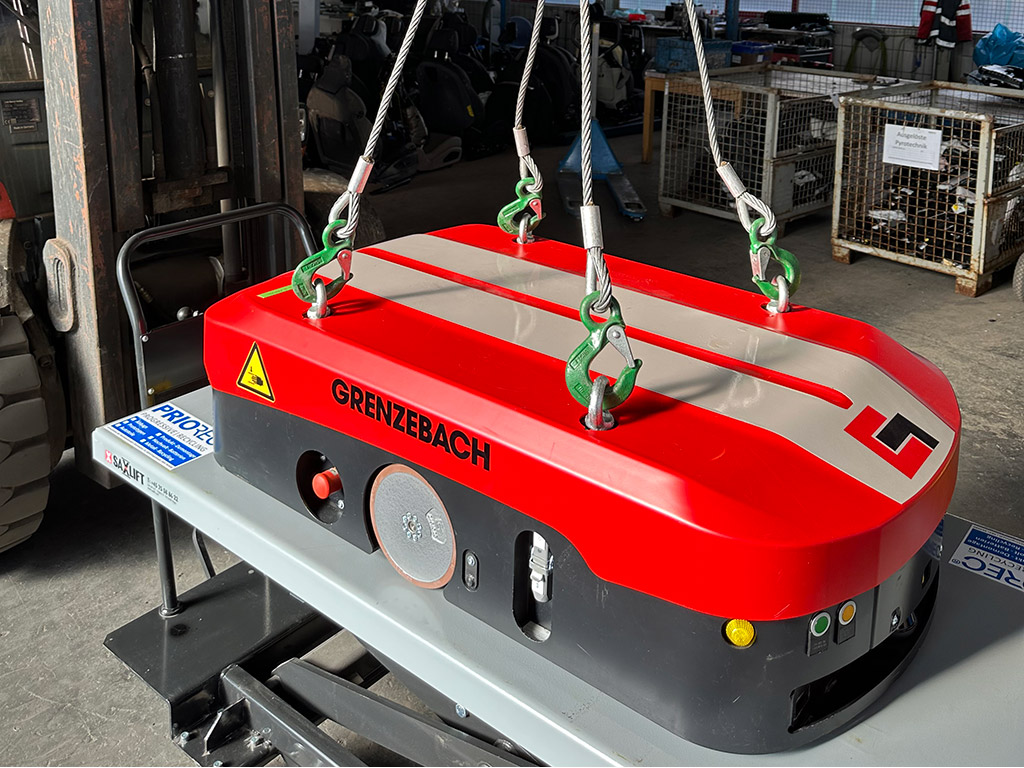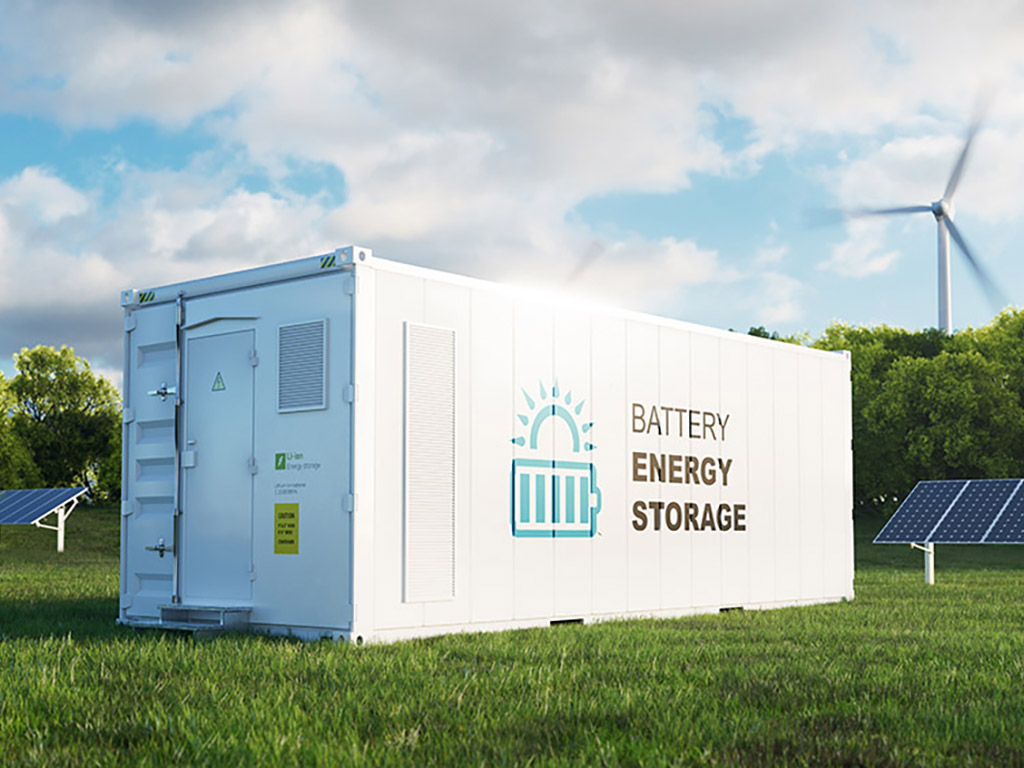 Stationary storage
PRIOREC is developing the disposal of electricity storage as a further mainstay:
Stationary electricity storage in modular design
Mobile electricity storage (e.g. building sector)
Charging columns with and without batteries
Containerised storage (up to 20 feet)
Home storage
PRIOREC uses its experience in handling HV systems from vehicles for the expected future return of stationary and mobile storage units. These are collected by PRIOREC, but can also be delivered by customers. Stationary storage units and container solutions are also dismantled on-site, whereby the raw materials can remain with the customer and PRIOREC only takes over the HV modules. Analogous to vehicles, storage units are also dismantled and recycled under prototype protection or for test purposes. 2nd-use solutions are available in consultation with customers.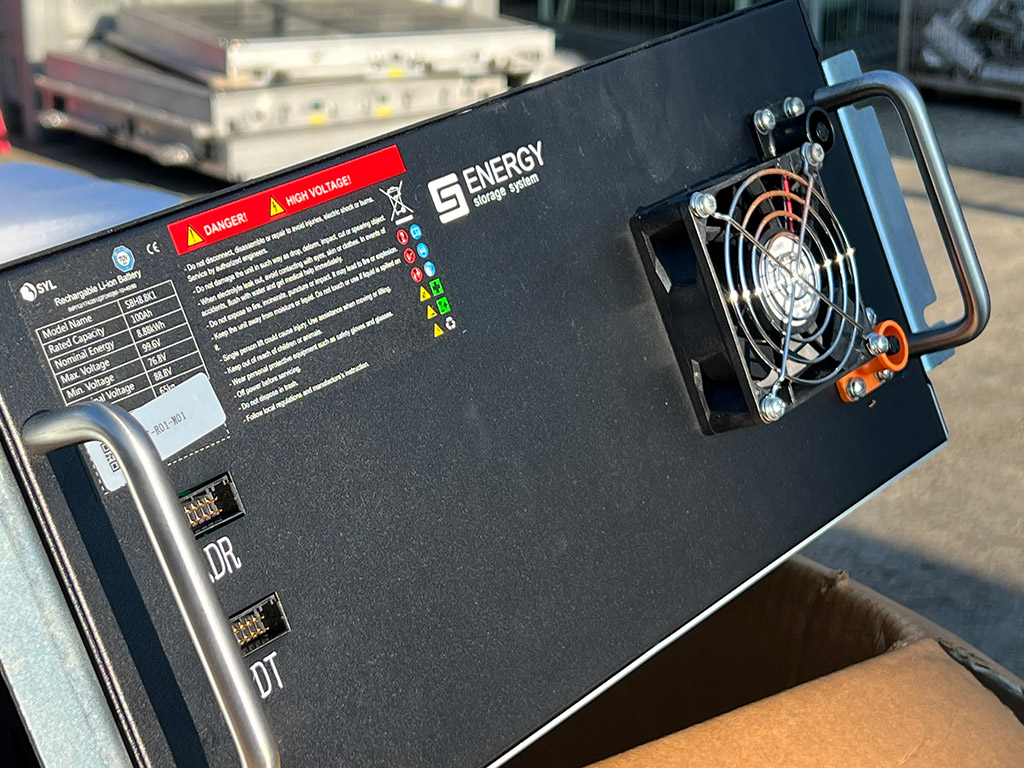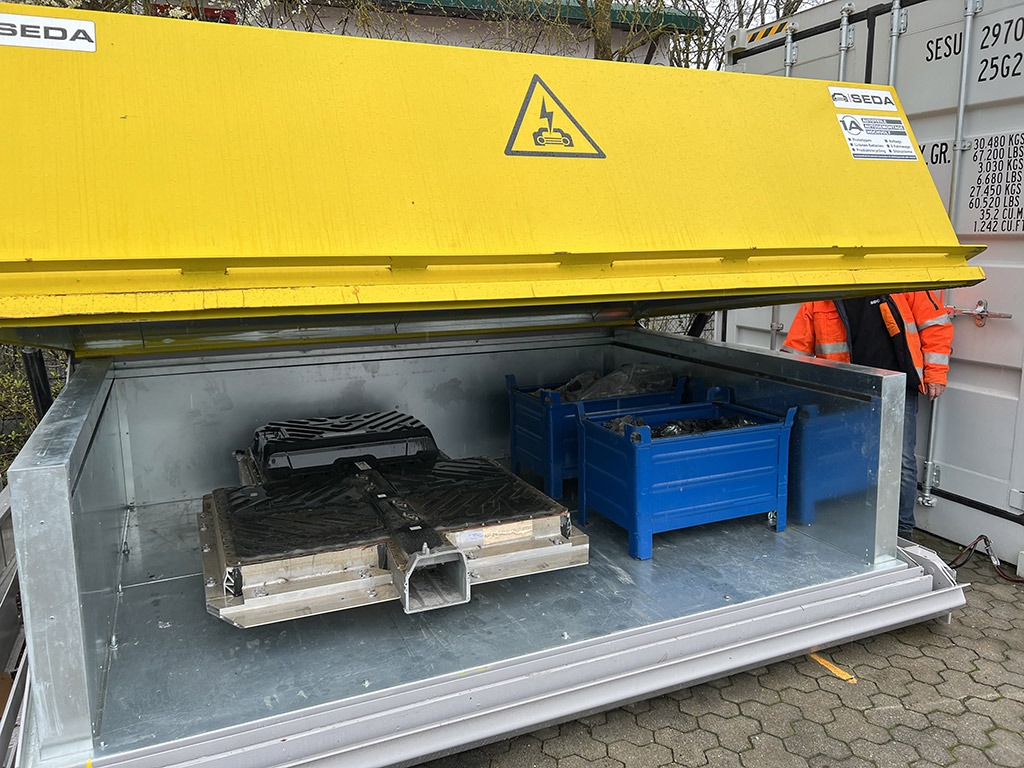 Critical batteries
PRIOREC takes on all critical batteries – with the appropriate technology.
HV batteries from development and test procedures.
Damaged HV batteries and with extinguishing damage
Damaged modules (but not cells)
Batteries with unclear condition and without a data basis
Batteries from fire tests or fire residues
Particularly high safety requirements apply to the disposal of critical batteries. PRIOREC disposes of critical batteries in almost all designs using special BAM-approved containers, both large systems for battery packs on a roll-off basis and small containers with pallet dimensions for modules. PRIOREC thus offers customers an alternative to the procurement of expensive storage containers with a very short response time (up to 72h depending on the agreement). After testing and partial disassembly, the batteries and their raw materials are recycled.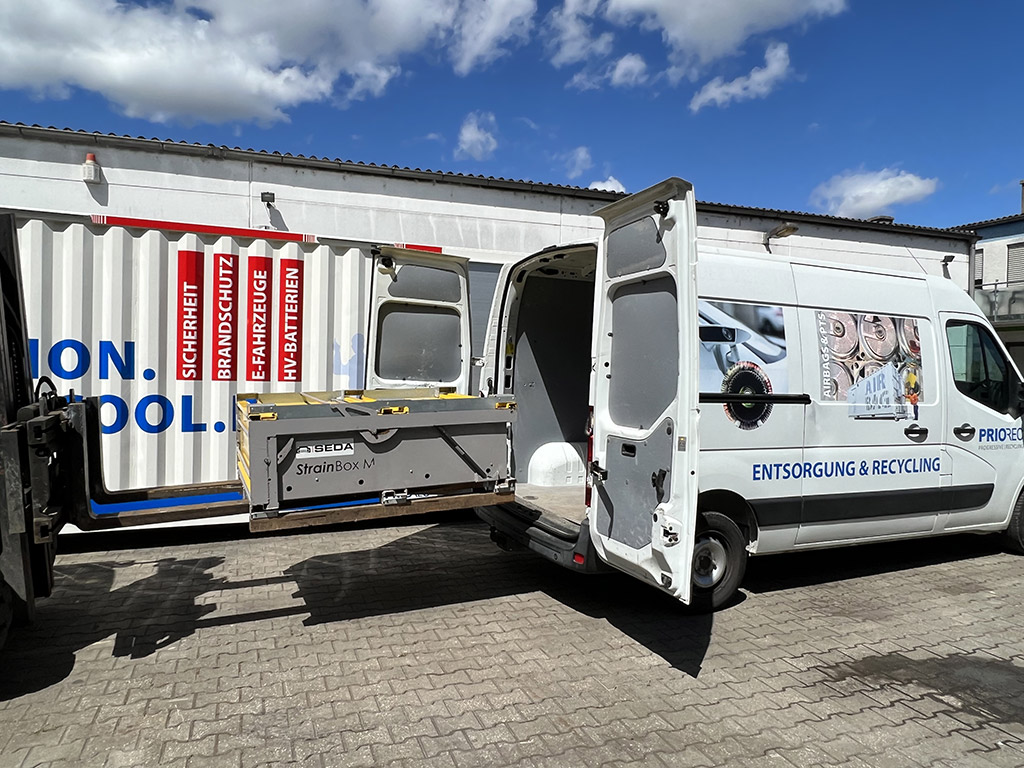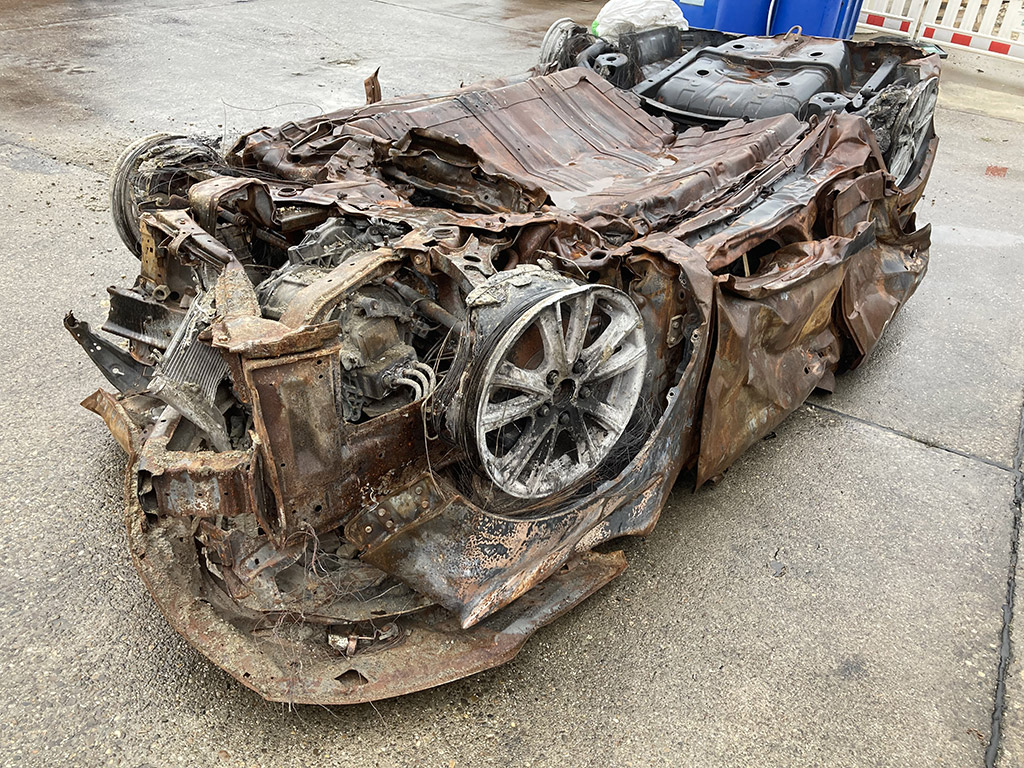 Fires and write-offs
PRIOREC always finds a safe and quick solution even for complicated cases.
E-vehicles from fire brigade operations
Accident and fire damage from towing services
E-vehicles and batteries from fire-fighting containers
Quarantine storage, e.g. for insurance companies
Disposal of decay water and extinguishing water
Vehicles and storage units from fires and accidents are dismantled by PRIOREC in order to separate the HV batteries and feed the raw materials into metal recycling. Even externally burnt systems can still contain intact modules and be live. It is therefore essential to dismantle fire-damaged systems in order to protect the shredder systems. Safe disposal routes are used for burnt modules, and specific decisions are made in the case of extinguishing water damage, based on an analysis. Last but not least, precise documentation is provided for clients or insurance companies. The self-developed container system LION.COOL.BOX is also used by PRIOREC itself for fire damage storage.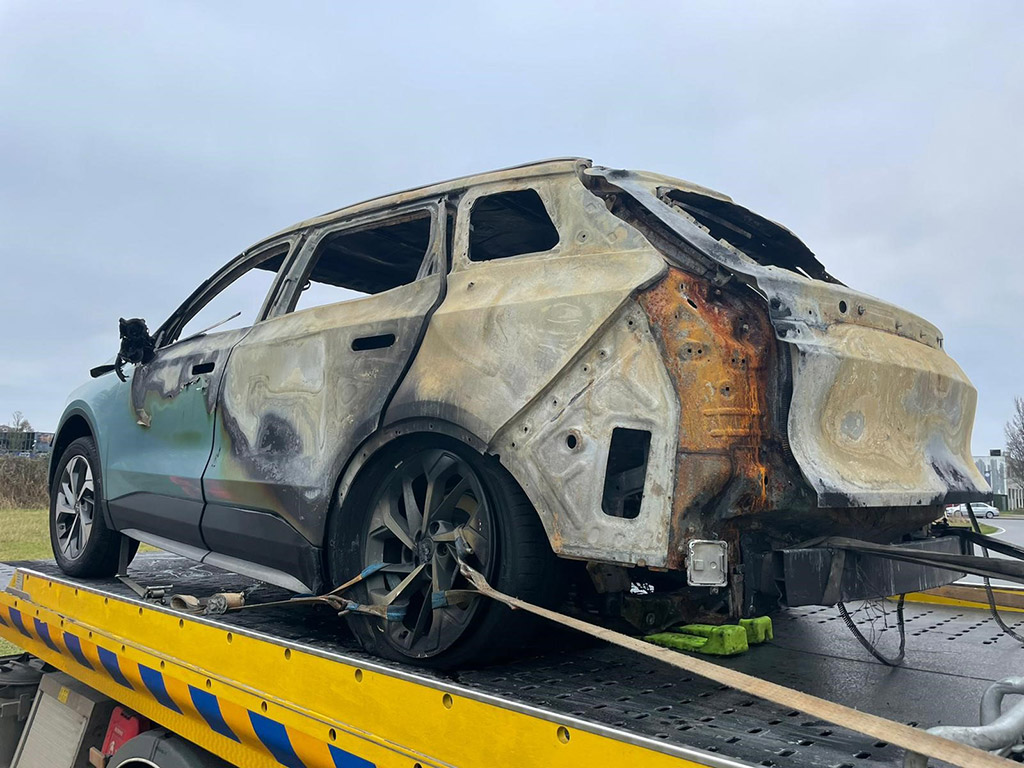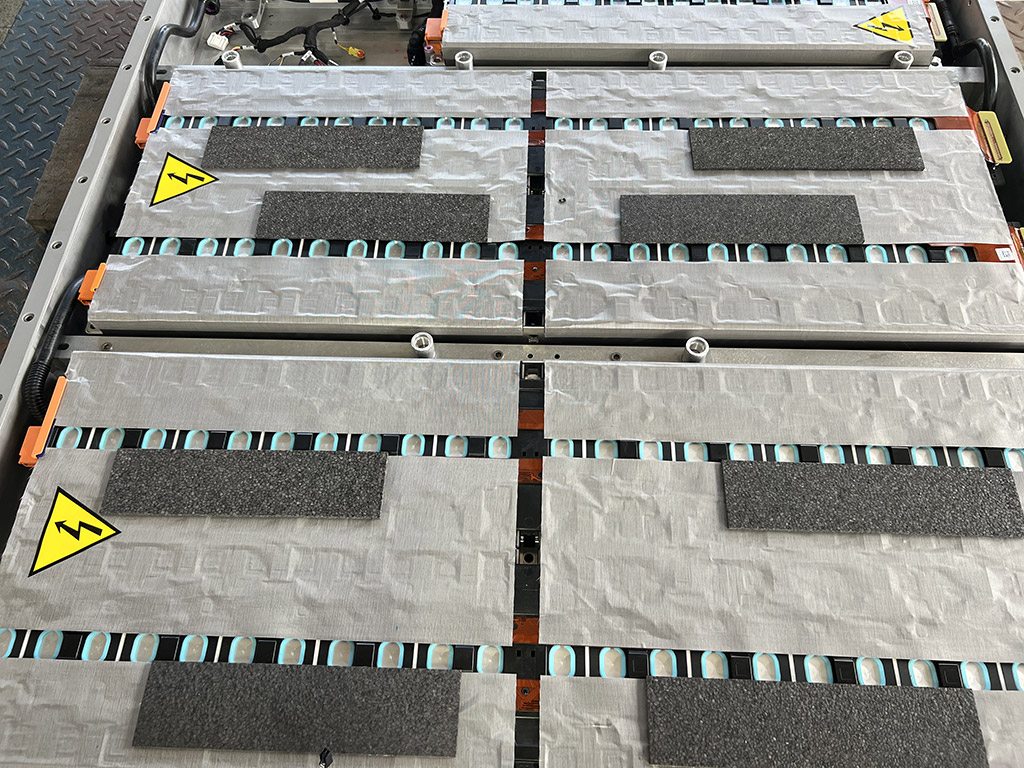 2nd USE
With PRIOREC, 2nd-use is also an economical option for used batteries.
With knowledge of the battery history
With condition measurements (SOH)
Based on assessment of the technical condition
With no deep discharge
And safe, temperature-monitored storage
Since PRIOREC specialises in the disposal of used and defective HV batteries and not as-new batteries, a 2nd-use option is only possible in selected cases. In addition, the customer must have explicitly agreed to this option in order to prevent misuse. The 2nd-use-capable modules are sold to selected partners which have the permits and the experience to manufacture storage systems from used modules. Available modules are published in a sales list.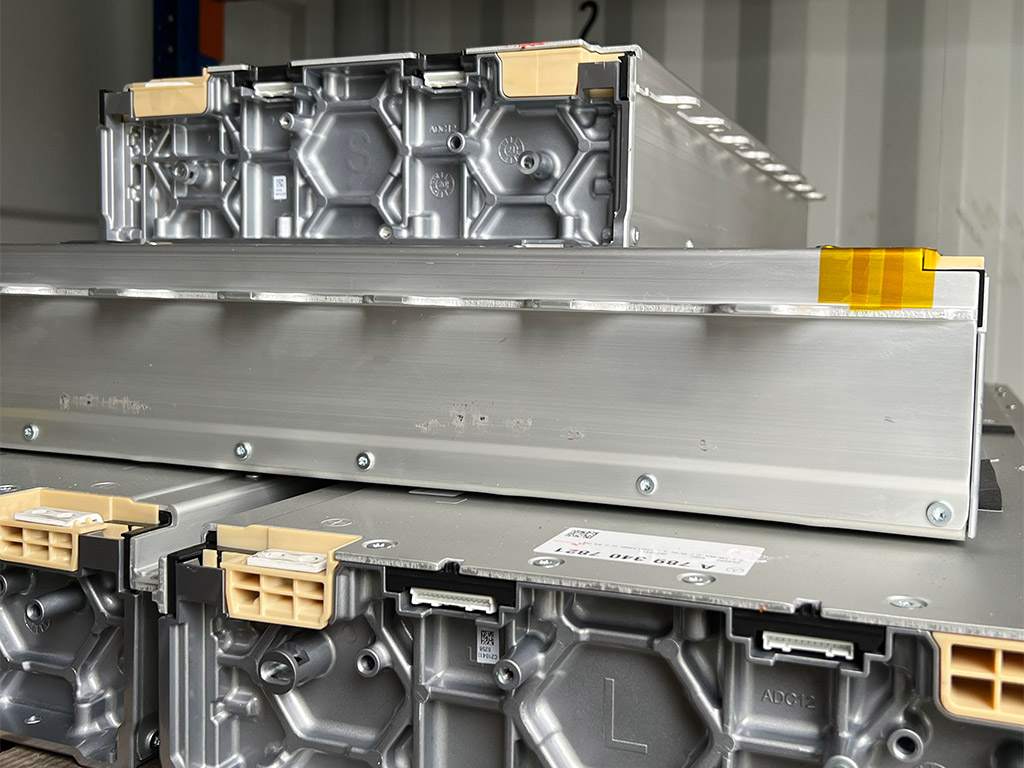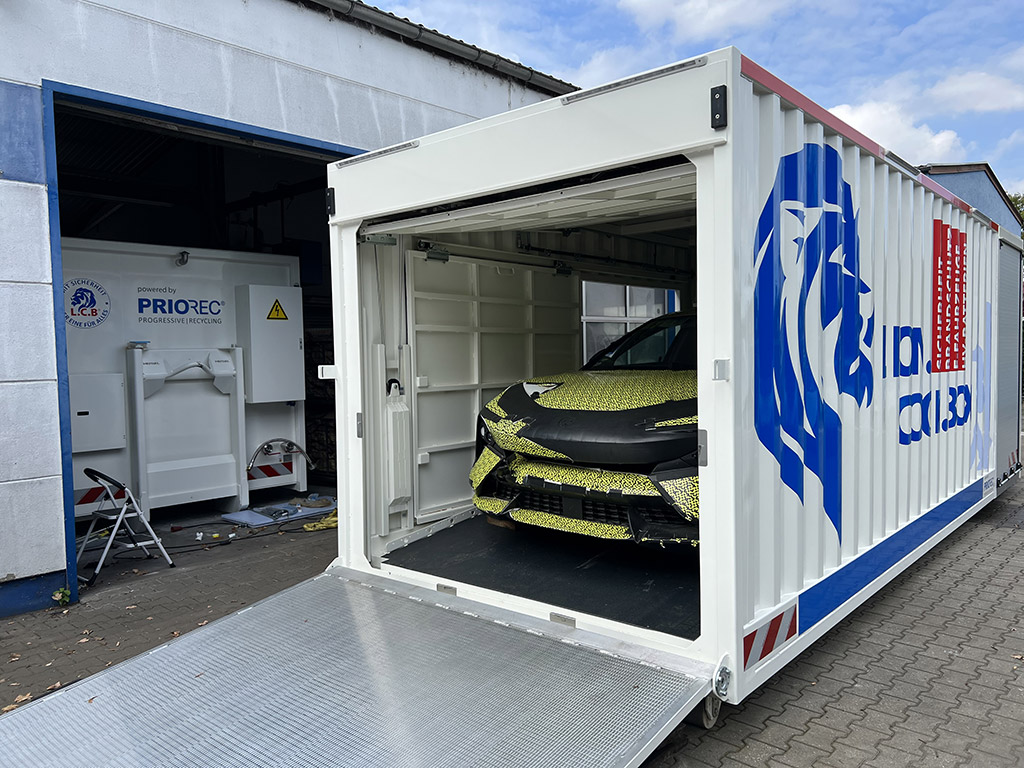 Patented container system LION.COOL.BOX®
The LION.COOL.BOX® newly developed by PRIOREC® has unique properties
Universal container for storage and transport
Can be used for HV batteries and E-vehicles
Integrated three-stage extinguishing system (aerosol, sprinkler, flooding)
Circulated extinguishing water up to 7 cbm
Stationary and mobile temperature monitoring
The LION.COOL.BOX is a multi-use and technically high-quality system that guarantees maximum storage safety, safely detects and delays fires, offers environmentally friendly solutions for extinguishing water and creates economic advantages on the insurance side. The LION.COOL.BOX can be used as a monitored storage room, as a quarantine system, for waste transport and as a container for the decay of extinguished batteries or vehicles. The LION.COOL.BOX, launched in 2023, will be used by PRIOREC itself, rented to customers and sold to partners. If you are interested in buying or renting, further information is available.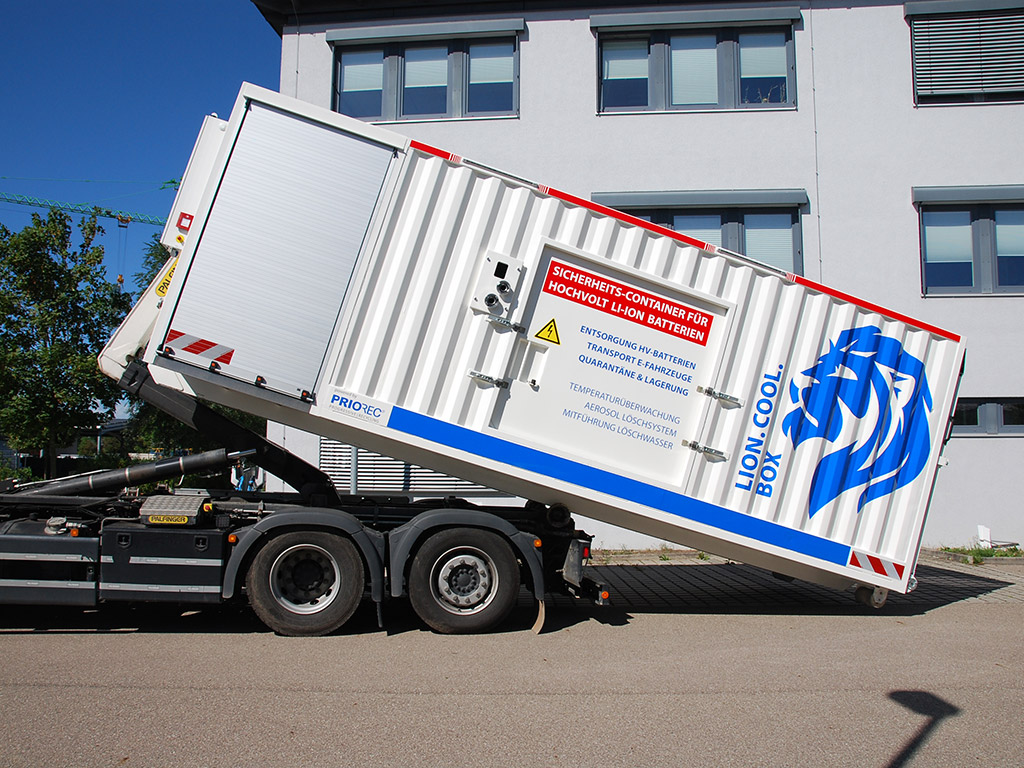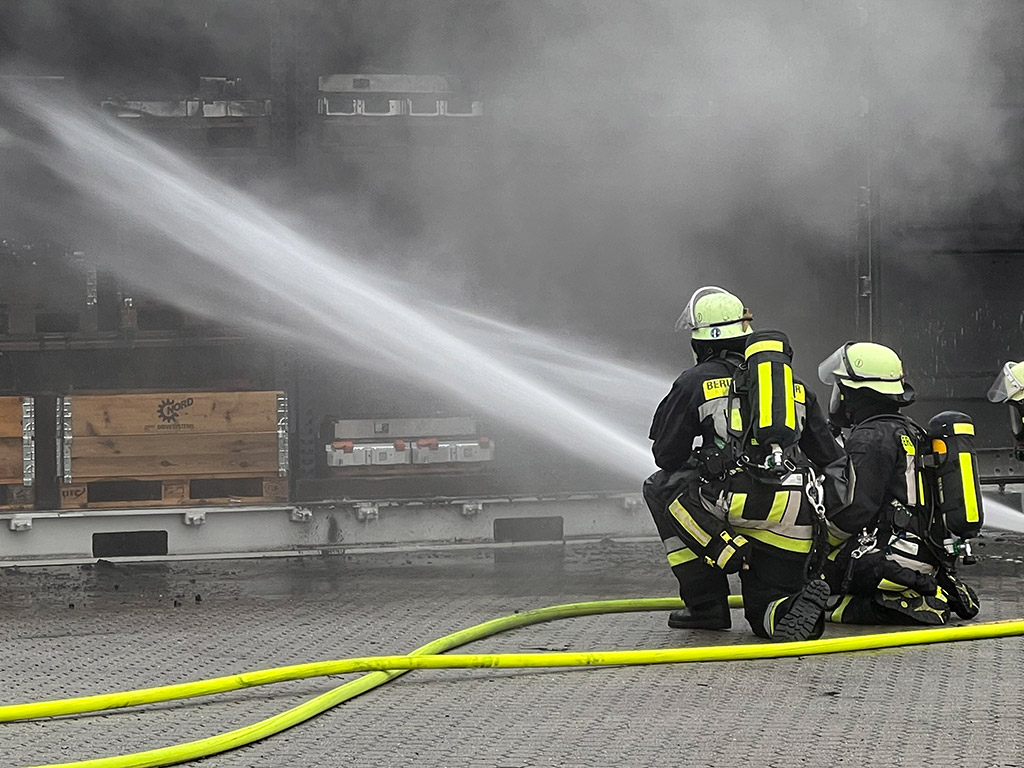 Services
PRIOREC expands services around battery disposal.
Organisation of take-back systems for HV batteries
Provision of storage and quarantine areas
Disposal of fire-fighting water and decay water
Taking over the EAR registration for industrial batteries
Planning of HV storage areas (via ELOGplan)
Advising waste producers and giving expert lectures
PRIOREC is part of the BÜCHL group of companies and closely connected to German and European networks. Other waste fractions are also disposed of via BÜCHL, and as a shareholder of LOGEX, nationwide customers are cooperatively looked after for almost all waste. European solutions are offered to customers as required. PRIOREC is involved in the further development of battery disposal through trade associations and research projects.